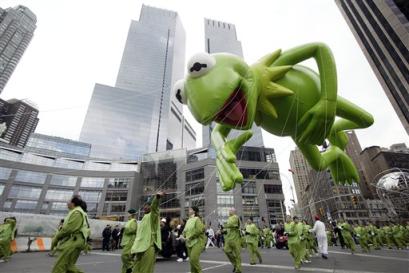 Old Wolrd Charm vs. New Construction.
It's like the Macy's Thanksgiving Day Parade. Some, myself included, like CBS. Dave Price and crew showing everything pssing by down the street, giving info about the floats, etc. Others, like Mrs. IHRE (InsideHobokenReal Estate) prefer the NBC coverage with the kareoke like performances from every b and c list entertainer that can be coerced out on Turkey Day morning.
So the moral of the story. Some like the classics like Big Bird and some like the latest and greatest. One is not better than the other. Just different. Who knew an ogre could fly.
The Stat department was given the day off due to gluttony and general malaise.
information deemed reliable but not guaranteed